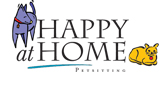 Marketing executive leaves corporate world to open pet sitting service
By Justine Griffin Orlando Business Journal - Friday, December 26, 2008



Rachel Laghi below pet sits Bella, a 3-year-old poodle, at the owner's home near Winter Park.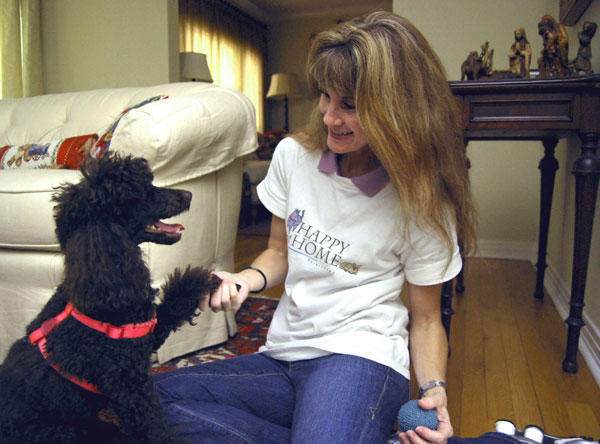 After 16 years in the rat race, Rachel Laghi decided it was time to hang out with a different set of animals.

Laghi , 39, gave up a career in marketing and advertising to launch a business where she would spend more time with dogs and cats.

Happy at Home Pet Sitting LLC came into being almost by accident. Laghi was asked by a close friend to pet sit her cats while she was out of town. The experience made her realize how much she loved spending time with animals.

"My stress level drops to the floor when I'm around animals," Laghi said.

That initial contact with pet sitting led to more jobs for friends, evolving into a part-time project outside her day job as an account manager at Patterson/Bach Communications Inc.

"I never expected it to take off like it did," she said. "I was at a point in my career where I had to make a decision."

Managing both jobs was becoming too much, Laghi said. She took a leap of faith, quitting her marketing position to devote full time to her pet sitting service.

"Mentally, I was ready to leave the corporate world," she said. "I knew it was risky. But I knew that if I failed, at least I put 100 percent into it."

Laghi launched the business in January with her sister and niece, offering pet sitting services in the homes of clients. This way, Laghi said, pets can be comfortable in their own environments.

Although the firm offers multiple trips to a home each day to care for pets, Laghi also will also take care of an individual's mail, turn lights on and off and open and close blinds.

Launching a business in a sputtering economy may be viewed as an ill-timed move, but Laghi doesn't see it that way.

"I feel that we are in one of the few industries that is not affected by the economy right now," Laghi said. "People, especially those who don't have children, tend to spend money and care a lot for their animals."

Over Thanksgiving week, Laghi said she was making about 16 to 17 trips a day to different clients homes for pet visits. She expects the Christmas holiday time to be just as busy.

"My goal was to have 25 consistent clients by the end of the year, and I'm just about there now," she said.

She hopes to expand the business next year, to cater to those in business who travel often and may need assistance with their pets while away.

Laghi doesn't envision a return to an office job.

"I've found the thing that makes me happy," she said.
Happy at Home Pet Sitting LLC
Top Executive: Rachel Laghi , president
Line of business: Pet sitting
No. of Employees: 3
Headquarters: Orlando
Contact: (407) 716-4732, HAHPetsittingonline.com
specialreports@bizjournals.com | (407) 649-8470