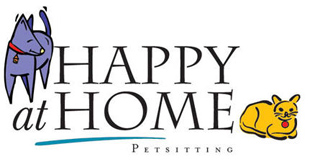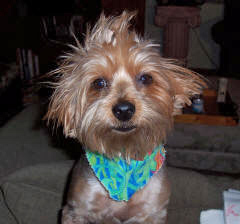 "I keep HAPPY AT HOME pretty busy.
It's all about me!"
---- Oliver
Daily Dog Walks
Do you spend long hours at work?
Never Fear! Happy at Home is always there!

Just let us know when you need the furriest members of your family walked,
exercised and/or fed. Talk to us about how to get a free month too!

In (Your) Home Doggie Bath Service
Now the furriest members of your family can be Happy (& Clean) at Home!
No time for the groomer? No problem!
Happy at Home is now offering an In (Your) Home Bath Service.*
Small dogs (under 20 lbs) $ 15.00
Large dogs (over 20 lbs) $ 20.00
* Includes ear & eye wash


In (Your)-Home Pet Sitting & Care Services
Heading out of town for business, obligation or pleasure?
We are just a phone call away! We will make sure that the furriest members
of your family are safe and well cared for while you are away. And, we'll make
sure that the rest of your home is secure and in good order too!


Services include:
Checking on, feeding, cleaning up after, and walking your pets.
We'll administer any medications that they may be taking too.
We are are very well-versed in diabetic pet care.
Taking in your mail, newspapers, and any packages that may
have been delivered.
Watering your plants & lawn
Rotating lights
Opening & closing blinds
Making sure doors are locked, irons are turned off, alarms have been
set & your home is safe & secure!